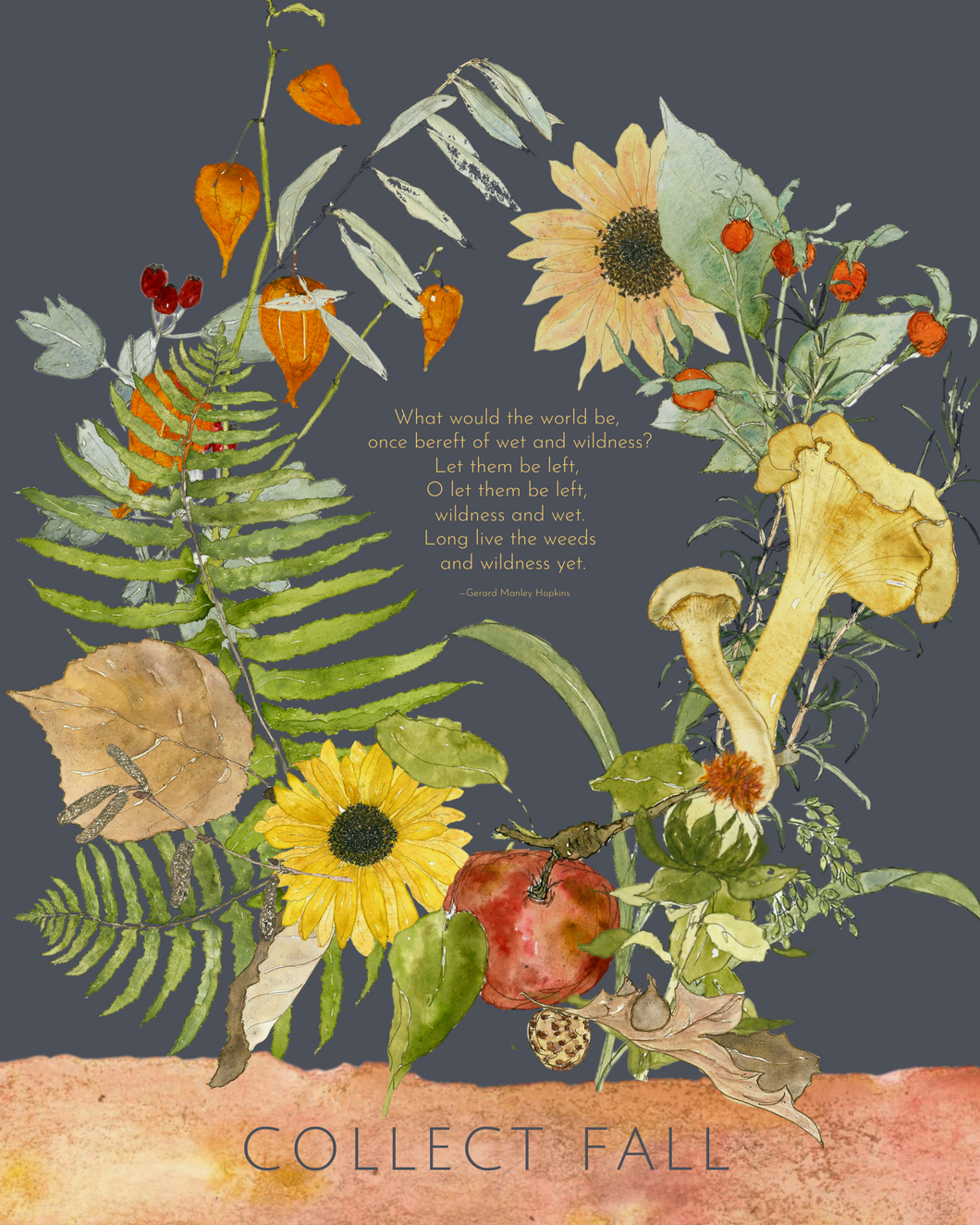 Mini poster-Collect Fall
Regular price $15.00 Sale
The beauty of fall in a mini-poster with the quote...
"What would the world be, once bereft of wet and wildness? Let them be left, O let them be left, wildness and wet. Long live the weeds and wildness yet."
—Gerard Manley Hopkins
Measures 8 x 10, printer on 100# textured paper.
Comes with a tiny copper clip for easy hanging.