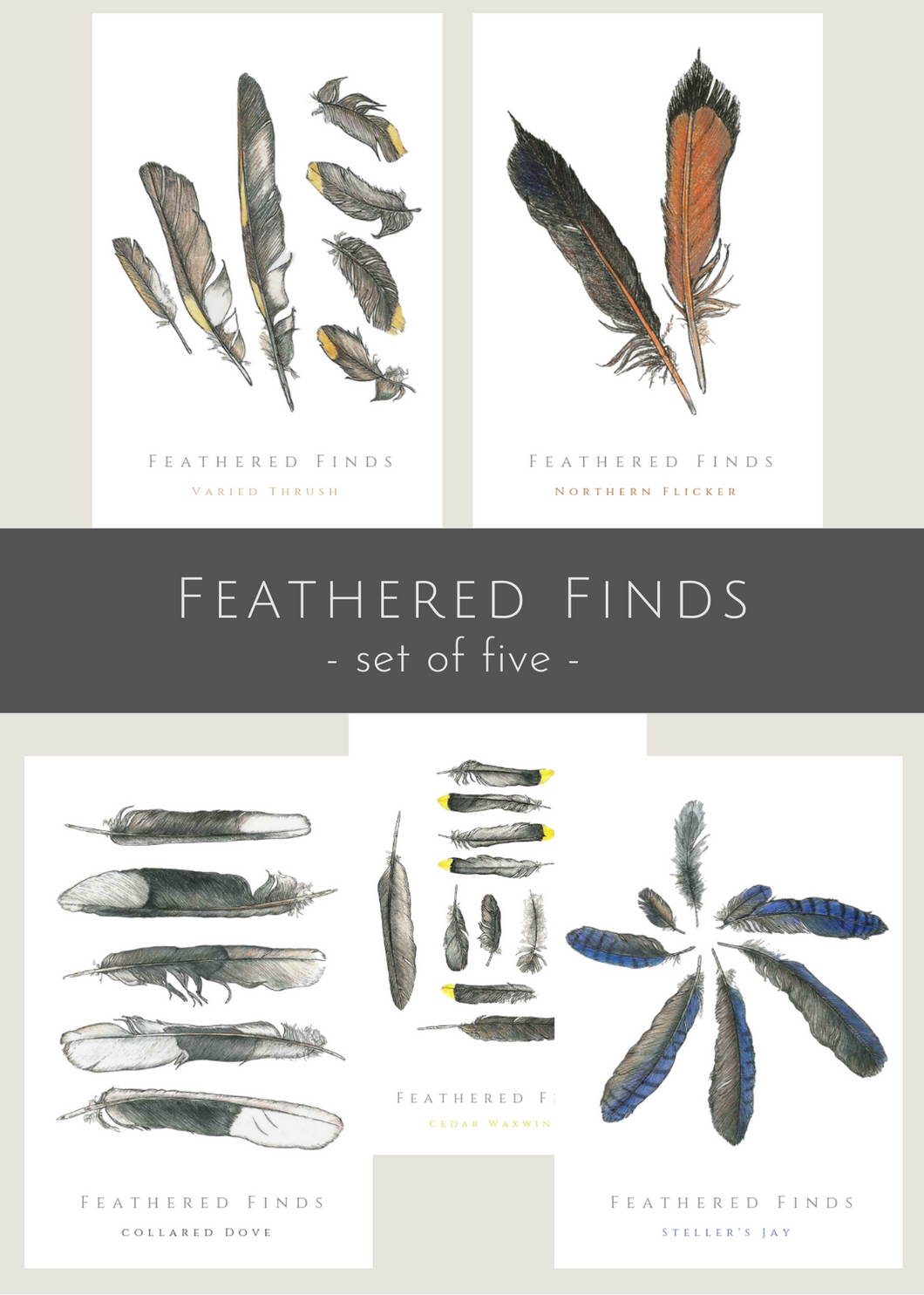 Collection of 5, Feathered Finds greeting cards
Regular price $20.00 Sale
The set of five 'Feathered Finds'— including, Collared Dove, Northern Flicker, Varied Thrush, Cedar Waxwing, and Steller's Jay.
Pen & ink, colored pencil & watercolor, by Montana artist Terese Blanding.
Cards measure 4.25" x 6.25" and are accompanied by a slate grey envelope.
 Printed on beautiful 100# textured paper with non-toxic inks.