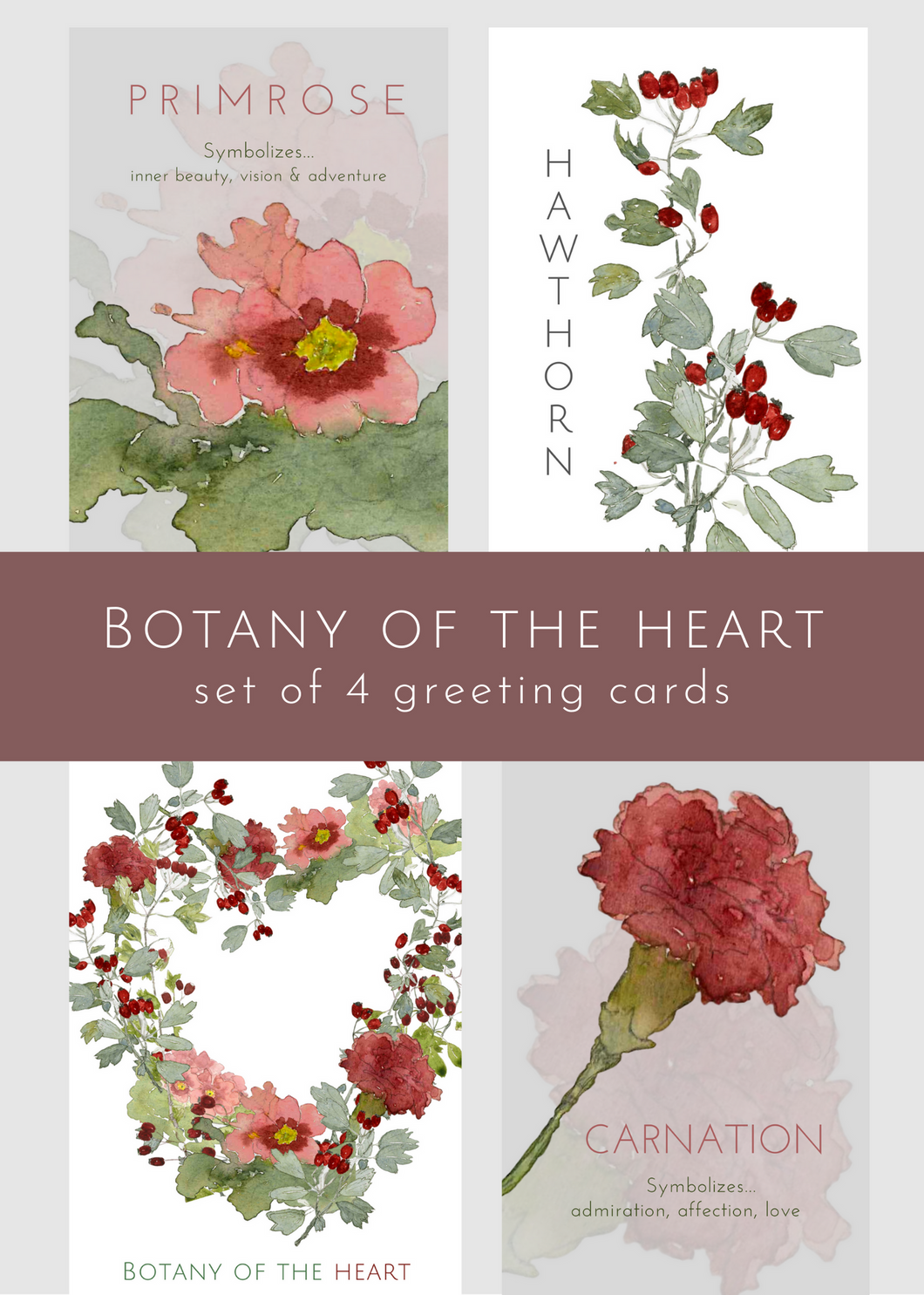 Botany of the Heart, set of 4
Regular price $16.00 Sale
A set of four cards for the heart inspired by 'floriography'-the meanings attributed to flowers. Includes Hawthorn, Primrose, Carnation, and a heart wreath of flowers.
The message on the front and back of the cards tell the story of how each plant can connect to our hearts and well-being. All cards are blank inside for your own personalized message. 
Original watercolor and design by Leslie Blanding Perrin.